Maintaining your car is very important for extending its life. It will make your car feel like a new car. Common car maintenance usually includes simple checking of your car battery, car tyres and wipers. The top easy yet essential car maintenance activities are as following:
1. Check the Battery
There are two types of car battery:
Wet cell battery
Have a higher voltage than dry cell battery

Can be used in long period of time

Cheaper than dry cell battery

Need to be well maintained yearly, based on how frequent you use your car

Heavier than dry cell battery
Dry cell battery
Does not require maintenance, when the time comes, just replace it with a new one

Lighter than wet cell battery

More expensive than wet cell battery

Have a lower voltage than wet cell battery
Normally, wet cell batteries are used for cars in Malaysia. The main purpose of a car battery is to feed the starter, which means to start our car engine. Once the engine is running, the alternator will take over and supply to the car's electrical systems. If your car battery is flat, you will not be able to start your car and you wouldn't want this to happen especially when you're at somewhere in the outskirts.
These are signs telling you that you'll need to replace your car battery soon:
When you attempt to start you car engine, you hear a sluggish sound and it takes longer than usual to start
– The orange engine light indicator appears on your car dashboard
– The battery looks bloated and swells
– There's battery leak
– It's already a year old. Car batteries can last more than one year, but it's best to inspect it on a yearly basis.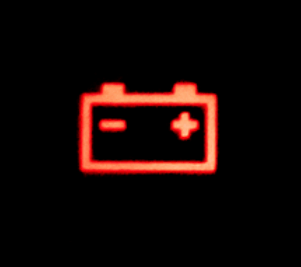 2. Rotate Car Tyres
All four of your car tyres have their own lifetime. For example, front tyres wear off more than rear tyres. This is because front tyres carry about 60% of the car weight. Also, turning wears your front tyres at different rates too. In Malaysia, we generally take the right turn faster than left. Hence, more pressure is put on the right tyre leaving it to wear out quicker. If you don't rotate your tyres, you'll leave them with uneven tread wear. It is recommended that you rotate your tyres every 10,000 km. You can actually request the car service centre to carry out this service when you send your car for service. It's crucial to rotate your car tyres and also check its balancing to prevent any unfavourable incident from happening. The most frequent accident that is likely to occur due to tyres issue is lost of control. So, make sure you rotate your tyres!
3. Clean Windscreen and Replace Wipers
Dirty windscreen may cause a lot of hassle and it may cause accident too. It may seem harmless to have dusty windscreen at first, but when you're driving behind it, you may encounter with visibility problems. Dust increases glare from the sun. Blessed with strong sunlight all year long here in Malaysia, the invisible-like layer of dust on our windscreen will catch in the sunlight, creating intense glare. Therefore, it's very dangerous if you suddenly loose your visibility due to dust and sunlight.
Wash your car regularly to keep your car clean. If you don't have time to do it, just make use of the window cleaning rod available at petrol stations. Use it to clean your windscreen while waiting the petrol to fill.
Replace your wipers when they become stiff and hard. Dirty windscreen or wipers can contribute to the squeaking sound from the wipers. Clean them thoroughly and try again. If you still hear the sound, then its time to change to a new pair. It will not be very nice and responsible when you cannot see clearly during rainy days because of worn wipers blade.
Care for your car, drive safe, be a responsible road user!
For more information about maintenance tips, feel free to contact us.